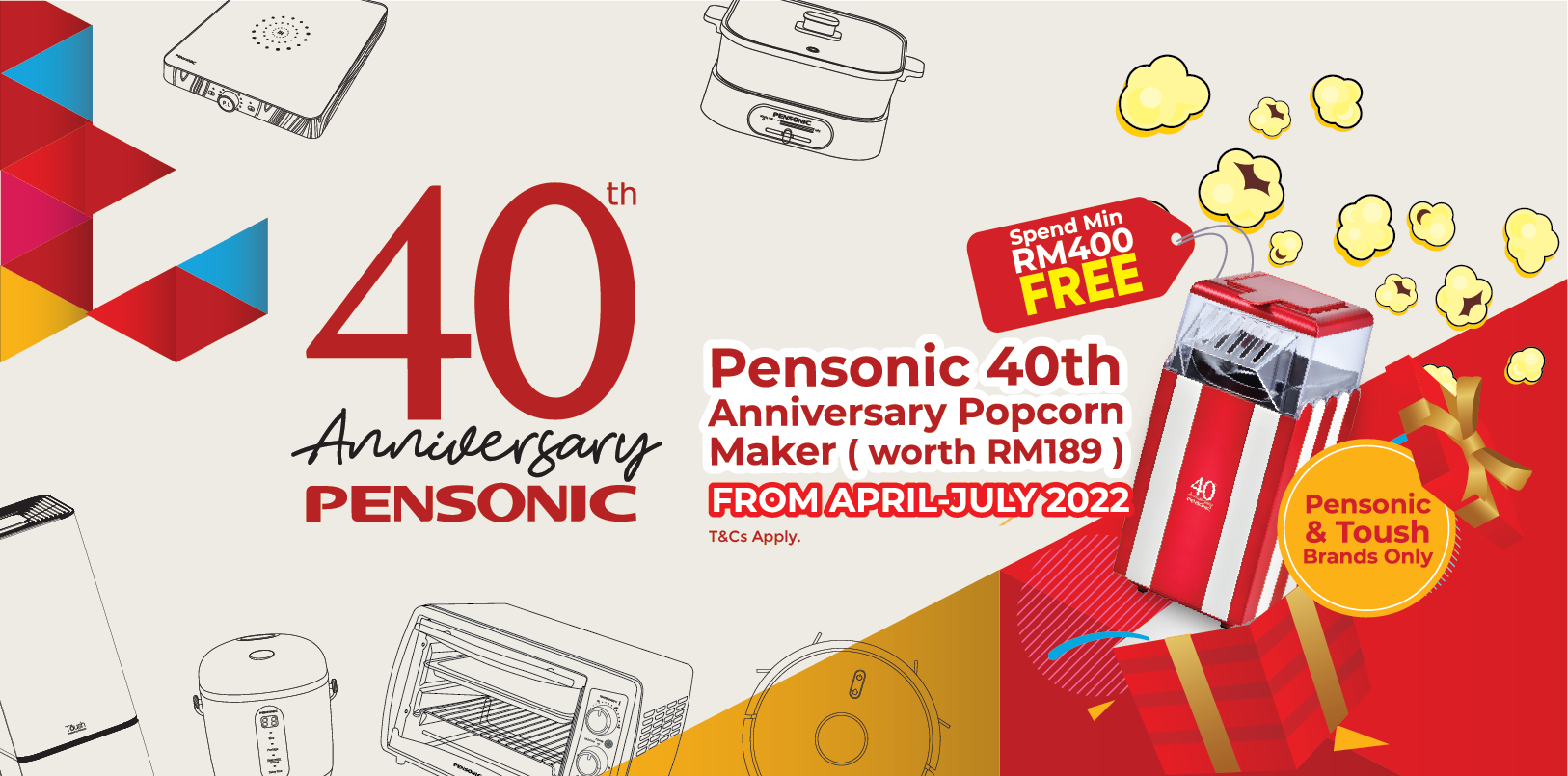 It's Pensonic 40th Anniversary Celebration, and for a limited time only from April - July 2022, we are giving away a FREE Popcorn Maker with a Minimum Spend of RM400 or more on Pensonic and/or Toush brand products either online or offline and remember to register eWarranty in Circlez App or Circlez Estore (Free Popcorn Maker redemption is per customer account only). Hurry! Grab yours now!
✅ Shop now - https://www.circlezestore.com/
How to Get a Free Poporn Maker
1.  Purchase a minimum of RM400 on Pensonic/Toush brand products from online or offline and combine receipts for purchases in one month.
2.  Download Circlez App & Register as Circlez Member https://app.pensonic.com/.
3.  Register eWarranty in Circlez App/Circlez estore. 
4. You may do a fresh Popcorn Maker redemption the following month if your purchases are more than RM400 in that month. 
5 This Free Popcorn Maker voucher will automatically be credited to the Circlez Estore > ''My Voucher'' and this voucher is available for the following month's use.
#Pensonic #poocornmaker #circlez #toush #ToushByPensonic #Pensonic40thanniversary